Speakers

Anne Mc Cune
Anne McCune is a nationally recognized strategic healthcare leader with a distinguished career as a senior executive for several leading pediatric health systems and academic medical centers and as a managing director in consulting. She has created, significantly grown, and integrated successful healthcare systems and is an industry expert in leading large- scale transformational change, merger management, value network design, and organizational topics such as culture and organizational design.

Anne's client work focuses on strategy and improving organizational health and performance. She blends a strategic perspective with a stakeholder approach gained from serving on a cross-section of boards as both an executive and independent director and brings to her clients an understanding of the challenges, pressure, and sometimes isolation that leaders face.

Jason Petrasich
Jason is the SVP of Artificial Intelligence at Meduit. Mr. Petrasich drives Revenue Cycle Solutions powered by Artificial Intelligence (AI) that support Healthcare Providers' Operational, Clinical and Financial Health. Petrasich brings over 25 years of RCM experience in Revenue Cycle process design, efficiency and resource optimization. Prior to joining Meduit, he served as national Vice President of Revenue Cycle for Prospect Medical Holdings, Inc., Vice President of Operations for Navigant Cymetrix, and Senior Director of Operations Planning for Conifer Health Solutions. He earned his Master of Business Administration from Pepperdine University.





Bernie Reid
Bernadette Reid is the VP of Information Technology/CIO at Torrance Memorial Health System, a Cedars-Sinai Affiliate. She has over 35 years of experience in healthcare information technology, a clinical background in Nursing, Lean Management experience and business acumen. She currently leads her organization in IT strategic planning initiatives, innovation and operational excellence. Bernadette led the strategic planning and development of Torrance Memorial's community based Health Information Exchange which connects ACO providers, affiliates, national HIN's such as CommonWell/CareQuality and has been live since 2012. Bernadette leads Torrance Memorial's interoperability initiatives using SMART on FHIR standards to improve patient safety, documentation quality and the overall efficient use of the EMR.
Torrance Memorial Medical Center at 533 beds is a designated Magnet facility, ranked in the top 38 nationwide by Newsweek as "Best Hospital" for 2019 and by US News and World Report, as "Best Hospital" for 2019-20 placing in the top 3% in California.



Lori Bryant
Lori is the Director of Registration and Admissions for Emanate Health, Queen of the Valley and Inter-Community Hospitals for the last 26 years. She has worked in healthcare her entire career, the first 7 years she worked on the clinical side in nursing. In 2015 Lori underwent Green Belt training and received her certification for Robust Process Improvement by the Joint Commission. In 2019 Lori was the Core Team Leader for Patient Access and was instrumental with the implementation of the new Hospital system. Lori has received a variety of awards including Women of Achievement from Los Angeles County, Lean Six Sigma Leadership for Robust Process Improvement, and multiple Physician Gold Star Partnerships. Lori's most notable award is CAHAM's Carl Satterfield Award received in 2017. Lori has been a member of CAHAM since 2005. Lori carries on a family tradition of delivering meals and supplies to shelters in Los Angeles. She enjoys all outdoor activities, yoga and her family.




Andrea Del Rio
Andrea Del Rio is a Revenue Cycle Manager with Cantu Management Group, Inc. consulting. Andrea successfully manages Ancillary Outpatient Registration and Health Benefit Advisors at Kern Medical, a 222-bed licensed acute care public and academic hospital providing Level II Trauma Services in Bakersfield CA. Andrea holds a certificate in Medical Billing from Santa Barbara Business College. Andrea has 20 years of experience in healthcare. She started as a volunteer "candy striper" in high school, and was hired as a registrar for Urgent Care, and subsequently promoted to Financial Counselor, Lead, and Supervisor roles in Patient Access and Six Sigma Lean projects for Mercy Hospitals of Bakersfield, Dignity Health/Optum 360. Andrea joined CAHAM in 2015 and was the recipient of CAHAM's Carl Satterfield Award in 2018 and has been a past CAHAM conference speaker. She was born and raised in Bakersfield, Ca and loves her hometown. When Andrea is not working, she enjoys spending time with her family and friends, wine tasting, and traveling.

Shelle Mitchell
Shelle Mitchell has worked in the healthcare industry for almost thirty-six years as a crisis social worker, a patient advocate and in management. Shelle did her undergraduate and graduate studies at Cal State Northridge in Northridge, California.

For the past 24 years, she has worked at CompSpec, Inc. in different management roles but currently is the Vice President of Operations. Shelle is responsible for overseeing the relationships between the company and their clients which includes training and educating different revenue departments in the hospitals and the development of workflows and processes to enhance productivity. Also, she oversees the day to day operations of the revenue departments at CompSpec.

In 2019, Shelle received the Carl Satterfield Award. She is a dedicated soccer mom to a very successful and overall accomplished college student. Her loyalty and commitment are demonstrated by her 37 years of marriage.

Joe Escoto-Saucier
Born in a small Northern Maine farming community Joseph learned the lessons of hard work at a young age. In 2007 Joseph accepted his first position in Patient Access as an Emergency Arrival Clerk at a rural hospital in Presque Isle, Maine. In 2010 Joseph and his family moved to Saint Louis, MO where Joseph would begin working for SSM Health Saint Mary's Hospital. Within six months Joseph was promoted to the Supervisor of PAS and would participate in multiple Epic Go-Live events and process development sessions. By October of 2012 Joseph received another promotion and became a Corporate Manager for SSM Health Saint Joseph Hospital in Saint Charles, MO. At this point Joseph became recognized by his region and system as a "got-to" for help and assistance with various projects and process improvement events. In 2015 Joseph returned to SSM Health Saint Mary's Hospital as the Corporate Manager of Patient Access Services. Being welcomed to the place where he grew form amongst his peers was perhaps the most humbling moment in his career. After focusing on not just meeting goals, but achieving new records with his team, Joseph left SSM and Saint Louis in 2017 after battling a brief illness. In 2018 Joseph ventured across the country to Merced, California where he would serve as the Director of Patient Access for Mercy Medical Center Merced. In 2019, while short-lived, Joseph and his husband moved to Las Vegas to be near family. In January of 2020 Joseph accepted the role of Patient Access Services for North Vista Hospital.
In Joe's spare time he enjoys reading, listening to music, hiking with his husband and dogs in the desert and making weekend trips to San Diego where he can enjoy the beach.

Paul Shorrosh
Paul Shorrosh is Founder and CEO of AccuReg, an industry-leading SaaS technology solutions company that enables patients across the country to access care and helps hospitals to get paid for it. Paul has nearly 30 years' experience managing patient access and revenue cycle teams and processes for hospitals, including Providence Hospital, Mercy Medical and Springhill Medical Center. After finding a disconnect between front- and back-end departments, Paul used his expertise to develop a powerful software system to automate, improve and simplify the patient registration and pre-service processes at hospitals. His goal was simple—improve the patient experience and the financial performance of hospitals by empowering patient access teams.
Paul started AccuReg in 2005 in Mobile, AL. The company now has additional offices located in Franklin, TN, and Orlando, FL.
As a former member of NAHAM's Board of Directors, Paul launched and chaired the organization's Industry Standards Committee from 2009-2017 where he led the development of NAHAM AccessKeys®, a series of Key Performance Indicators (KPIs) that now serve as national benchmarking standards for patient access performance. Paul has been recognized by NAHAM twice, receiving the Murray Rimmer Award in 2014 and Carl Satterfield Award in 2017. He also has served on the board for Danita's Children since 2010. This nonprofit organization is dedicated to providing education, nutrition, medical and dental care to children and families in Haiti. Paul holds an MBA in Healthcare Administration and IT from the University of Connecticut and an MSW in Healthcare from the University of Alabama.
Becky Peters
Becky Peters has been a revenue cycle leader for over 25 years and is currently the Executive Director of Patient Access Services at Banner Health. She is responsible for all Patient Access services throughout the 29 Banner acute care Facilities in 6 states as well as over 200 Ambulatory clinics including centralized services for Prior Authorizations and Financial Clearance.

Becky's previous experience includes; System Director Patient Access Services for Sutter Health, Hartford Healthcare and as a Revenue Cycle consultant with engagements focused on all aspects of Patient Access and the Revenue Cycle. Becky believes in investing in our employees to drive high performance and creating positive Customer's experiences.

She is active with NAHAM and HFMA and other core health groups and is frequent speaker on Patient Access Best Practices.


Shannon Hanson
Shanna Hanson, FHFMA, ACB is Manager of Business Knowledge at Centauri Health Solutions. In her role, she is responsible for researching and reporting to executive staff on all legislative and environmental changes and trends impacting the company's health care markets, services and product development initiatives. This includes strategic knowledge leadership for the company on national health care reform and the Affordable Care Act; she has researched health care reform and the ACA for many years. Prior to her present role, Shanna served 14 years as Human Arc Midwest Operations Leader for its Medicaid eligibility enrollment services. She is a Past President of the Healthcare Financial Management Association's (HFMA) Heart of America Chapter and earned the designation of Fellow of the Healthcare Financial Management Association (FHFMA). Shanna holds the organization's Certificate of Advanced Technical Study in Mastering Patient Financial Services as well as the Founders Medal of Honor Award. She is a recognized industry writer and speaker on health care and related topics, conducts webinars, and was a frequent HFMA HERe blog contributor. Shanna holds a BS degree in business from Oklahoma State University (Stillwater, OK) and several certifications including Master Team Facilitator, Integrative Health Coach, and Toastmaster's Advanced Communicator Bronze.


Lonny Aldinger

Lonny Aldinger is the Senior Director of Patient Access services at Banner Healthcare. In his role, Lonny has oversight of Banner Healthcare' four Western Region Acute Care facilities and seven Critical Access Hospitals located in California, Colorado, Nebraska, Nevada, and Wyoming. With over 33 years in healthcare and 24 years in healthcare leadership experience, Lonny began his healthcare career in the US Army as a Patient Administration Specialist. He served our country at Fort Sam in Houston, Texas, Walter Reed Army Medical Center and the 18th Medical Command in Seoul, Korea.
After military service, Lonny worked at Columbia/HCA, Select Special Hospital, Tenet Healthcare, and Banner Healthcare and has been a Certified Healthcare Access Manager (CHAM) with the National Association of Healthcare Access Managers (NAHAM) since 2006. He is a graduate of the US Army, Patient Administration Specialist, Primary Leadership Development and Non-commissioned officer schools and has numerous Army specialty certifications and awards. Lonny holds a bachelor's degree in Business Management and a master's in Healthcare Administration.
Lonny enjoys spending time with his family, camping, and volunteering at Hearts & Horses, a non-profit Equine therapeutic facility in Loveland, CO.


Bill Haddad
Bill Haddad founded CompSpec, Inc. (CSI) in 1989 as a comprehensive revenue recovery services firm, focusing on patient advocacy and third-party reimbursement. Prior to CSI, Bill worked for HHL Financial Services, where he focused on the development and maintenance of patient advocacy programs in California.
CSI provides a range of revenue recovery solutions to healthcare providers and their patients. CSI has serviced over 150 hospitals and healthcare facilities nationwide and has recovered over $1.5 billion in net revenue for their clients.
In addition to revenue recovery, CSI provides consulting and training workshops on self-pay management and improving patient satisfaction. Bill has conducted over 150 consulting and training workshops for hospitals and healthcare facilities' access care and business offices in California. Bill is a member of CAHAM, HFMA and HASC.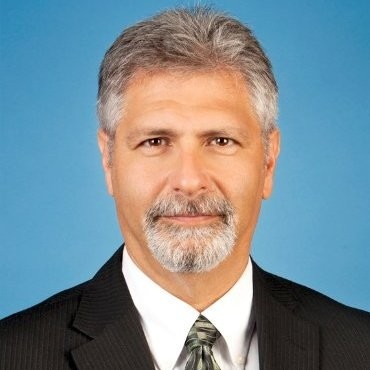 Richard Lovich, Esq.
Mr. Lovich is Senior Partner and serves as Managing Litigation Attorney at Stephenson, Acquisto & Colman, the premier healthcare reimbursement litigation firm in the country. He has 35 years of litigation experience including 16 years as the chief trial lawyer and managing attorney for the Los Angeles law offices of two of the country's largest insurance companies.

Since 1995, he has held a "Preeminent A-V rating", having been peer review rated by Martindale-Hubbell. "AV Preeminent®: The highest peer rating standard. This rating signifies that a large number of the lawyer's peers rank him or her at the highest level of professional excellence for their legal knowledge, communication skills and ethical standards".

He has been named a "Southern California Super Lawyer" since 2011. In 2012, Mr. Lovich was named as a Top Rated Lawyer-Healthcare in the October issues of Corporate Counsel and The American Lawyer magazines. In addition, Mr. Lovich has been named as a member of the "Nation's Top One Percent of Attorneys" as selected by the National Association of Distinguished Counsel.