Speakers

Dr. Shawishi Haynes, Ed.D., MSHA, FACHE
Dr. Haynes has been in the Health Care industry nearly 30 years. In the beginning of her career, she spent several years working for the Federal Government. Following that she had the pleasure of leading in multiple sectors within the healthcare industry including Acute, Mental Health, Ambulatory, Primary Care and Healthplan Operations at both the facility and Regional Levels. In her current role she is responsible for more than 8 departments and functions with over 150 FTEs both clinical and nonclinical. She is Board Certified by the American College of Healthcare Executives, has a Doctorate in Education from the University of Southern California, and both an MS and BS in Healthcare Administration, from California State University Northridge. In addition to her career in Healthcare Administration, Dr. Haynes has been an educator for more than 15 years. She is a Research Methodologist for Doctoral Students and Adjunct Faculty; she has served as a Lead Faculty Area Chair for more 10-year.

Dr. Haynes has taught healthcare at the graduate and post graduate level for over a decade. She has received multiple honors in leadership in Healthcare Administration and academia for both andragogy and pedagogy. She is a member of the Design Thinking Advisory Board for UC Irvine. She sits on the leadership council of the National Association of Revenue Cycle Integrity; she is a Mentor with the American College of Healthcare Executives. She is extremely passionate about the Healthcare industry and what she does as leader in her organization. In her spare time she enjoys cooking when time allows, sports and most importantly spending time with her family.




Richard Lovich, Esq.
Mr. Lovich is Managing Partner at Stephenson, Acquisto & Colman, the premier healthcare reimbursement litigation firm in the country. He is admitted to practice before the United States Supreme Court, the Ninth Circuit Court of Appeals; and all federal and state courts in California.

Mr. Lovich has 37 years of litigation and trial experience including 15 years as the chief trial lawyer and managing attorney for the Los Angeles law offices of American International Group (AIG) and The Hartford, two of the country's largest insurance companies.
Since 1995, he has held a "Preeminent A-V Rating", by Martindale-Hubbell, reflecting the highest possible peer ratings in legal ability and ethical conduct; and has been named a "Southern California Super Lawyer" since 2011. In addition, , he has been selected as one of the Nation's Top One Percent of Attorneys as selected by the National Association of Distinguished Counsel, since 2016.
Mr. Lovich proudly serves as National Legal Counsel to the American Association of Healthcare Administrative Management (AAHAM). In that capacity, in 2016, he testified before the United States Senate Commerce Committee on needed changes to the Telephone Consumer Protection Act (TCPA) and the difficulties presented by that law to the healthcare industry. In 2019, he was appointed by Federal Communications Commission Chairman Pai to serve on the FCC advisory group providing best practices to voice service providers in relation to curbing illegal robocalls to hospitals.
Mr. Lovich has served as superior court arbitrator and judge pro tem, and since 1991, he has been responsible for the development, implementation, and presentation of national trial advocacy training programs. He is a nationally certified Trail Advocacy trainer by the National Institute of Trial Advocacy and has served on national legal audit teams auditing both financial and litigation management requirements.
He has lectured nationally on numerous revenue cycle topics at large health systems and top university academic medical centers, including Stanford University Health, UCLA Health, University of California Irvine Health, University of California San Francisco Health; the Regents of the University of California, Providence-St. Joseph Health, Trinity Health, and Dignity Health.
Mr. Lovich is married with 5 daughters and two grandchildren. He possesses a love for silent movies and a passion for classic rock and roll.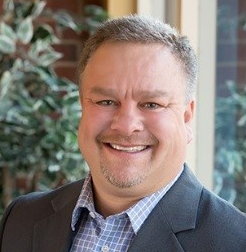 Jonathan G. Wiik, MSHA, MBA, CHFP
Jonathan Wiik has over 25 years of healthcare experience in acute care, health IT and insurance settings. He started his career as a hospital transporter and served in clinical operations, patient access, billing, case management and many other roles at a large not-for-profit acute care hospital and prominent commercial payer before serving as Chief Revenue Officer.

In his current role as Vice President, Healthcare Insights at FinThrive, he is responsible for support and consultation on business development opportunities. Wiik works closely with the market and hospitals on industry best practices for revenue management. Wiik is an active advocate of legislative changes that evolve the healthcare industry. He's the author of Healthcare Revolution: The Patient Is the New Payer, and Revenue Evolution: Helping Providers Get Paid in An Era of Uncertainty. Wiik is the 2021-2022 President of Colorado HFMA. He holds a bachelor's degree in sports medicine and holds two master's degrees in healthcare administration and business.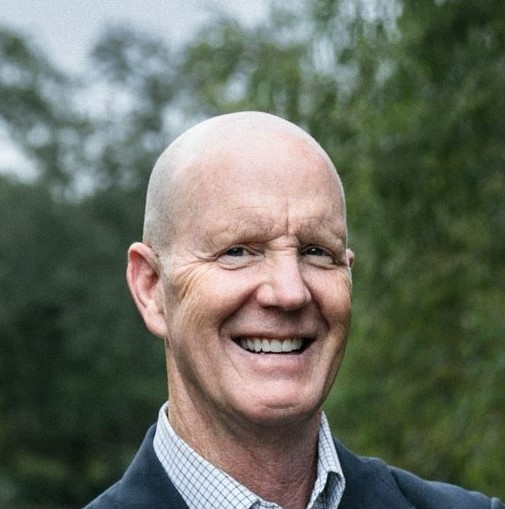 Tom Trouve, Solution Strategy Manager, FinThrive

Prior to joining FinThrive, Thomas Trouve served for more than 25 years in various leadership roles in the healthcare industry, representing a variety of financial and clinical technology vendors. He has demonstrated success in the healthcare field as part of management teams in sales, business development and consulting roles. In that time, Trouve has represented a wide variety of emerging market solutions such as analytics, population health and patient engagement, imaging interoperability, and clinical effectiveness, in addition to full electronic medical records with many of those solutions applying new AI and machine learning capabilities. Trouve has a passion for solutions that deliver on their promise of generational change in patient care and the patient experience. Prior to his long healthcare career, Trouve served as an Officer in the US Army in the Nuclear, Biological and Chemical Branch. Thomas enjoys spending time with his wife and two energetic children in New Orleans as well as traveling the world on hiking adventures.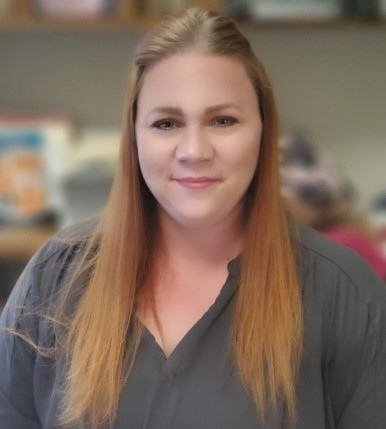 Andrea Torres

Andrea (Andee) has been in Patient Access for 18 years. She joined Tri-City Medical Center in Oceanside, California, in November 2021 as the Patient Access Manager. Prior to joining TCMC, she worked at NorthBay Healthcare in Northern California for 7 years as the Patient Access and Communications Supervisor and then Quality Assurance and Training Coordinator. She was with Doctor's Medical Center in Northern California for 10 years as an Admitting Rep and Lead.
Andee has her Bachelors of Science in Business and is a Certified Healthcare Access Associate (CHAA). When not working, Andrea enjoys the San Diego beaches with 4 children, ages 4 to 12, baking, crafting, and reading.
During her short time at Tri-City, she has had to navigate a staffing shortage, systems that were implemented but not fully utilized, systems that were purchased but not yet implemented, a state investigation and more while changing processes that optimize workflows and ensure compliance.


Paul Shorrosh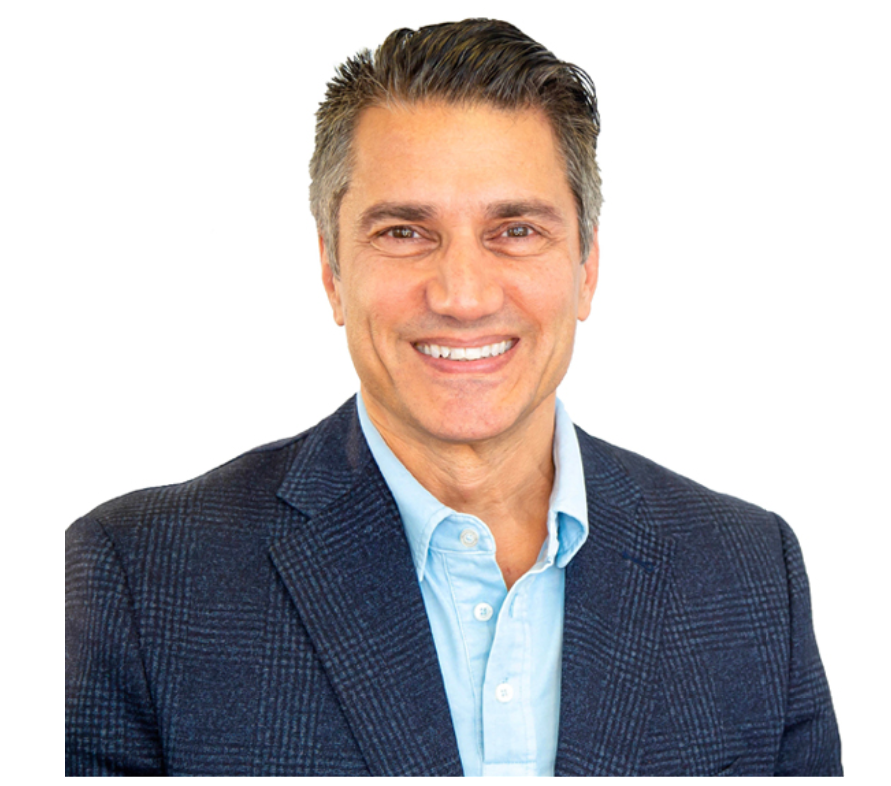 Paul Shorrosh is Founder and CEO of AccuReg, an industry-leading SaaS technology solutions company that enables patients across the country to access care and helps hospitals to get paid for it. Paul has nearly 30 years' experience managing patient access and revenue cycle teams and processes for hospitals, including Providence Hospital, Mercy Medical and Springhill Medical Center. After finding a disconnect between front- and back-end departments, Paul used his expertise to develop a powerful software system to automate, improve and simplify the patient registration and pre-service processes at hospitals. His goal was simple—improve the patient experience and the financial performance of hospitals by empowering patient access teams.
Paul started AccuReg in 2005 in Mobile, AL. The company now has additional offices located in Franklin, TN, and Orlando, FL.
As a former member of NAHAM's Board of Directors, Paul launched and chaired the organization's Industry Standards Committee from 2009-2017 where he led the development of NAHAM AccessKeys®, a series of Key Performance Indicators (KPIs) that now serve as national benchmarking standards for patient access performance. Paul has been recognized by NAHAM twice, receiving the Murray Rimmer Award in 2014 and Carl Satterfield Award in 2017. He also has served on the board for Danita's Children since 2010. This nonprofit organization is dedicated to providing education, nutrition, medical and dental care to children and families in Haiti.

Paul holds an MBA in Healthcare Administration and IT from the University of Connecticut and an MSW in Healthcare from the University of Alabama.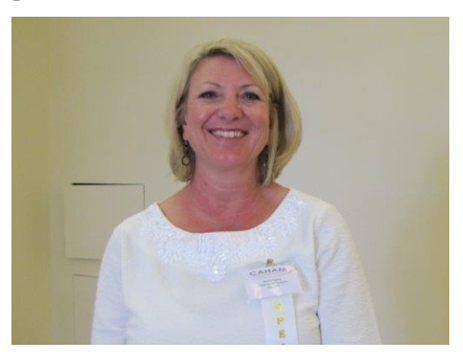 Becky Peters

Becky Peters has been a revenue cycle leader for over 25 years and is currently the Executive Director of Patient Access Services at Banner Health. She is responsible for all Patient Access services throughout the 29 Banner acute care facilities in six states as well as over 200 ambulatory clinics including centralized services for Prior Authorizations and Financial Clearance.
Becky's previous experience includes System Director Patient Access Services for Sutter Health, Hartford Healthcare and as a Revenue Cycle Consultant with engagements focused on all aspects of Patient Access and the Revenue Cycle. Becky believes in investing in our employees to drive high performance and creating positive customer experiences.

Becky is active with NAHAM and HFMA and other core health groups and is a frequent speaker on Patient Access best practices.






Megan Preti

Megan has been with University of Virginia Health for the past 2 ½ years, whereas an administrative fellow she had a strong interest in patient access. She joined the oncology service line as manager at the beginning of 2022, inheriting a team of 80 access associates and 5 supervisors. Prior to joining the UVA Health team, Megan worked for Allegheny Health Network in Pittsburgh, PA working with the vice president of quality and safety. She holds a Bachelor of Arts in Biology from the University of Virginia as well as a Master of Health Administration from the University of Pittsburgh. Megan enjoys hiking and visiting vineyards with friends and family around Charlottesville, VA.